Fairslator is now available as a browser plug-in, and other news.
It's been six months since my last status update on Fairslator, so another one is long overdue. A lot has happened in those six months, so let's dive right in.
~~~~~~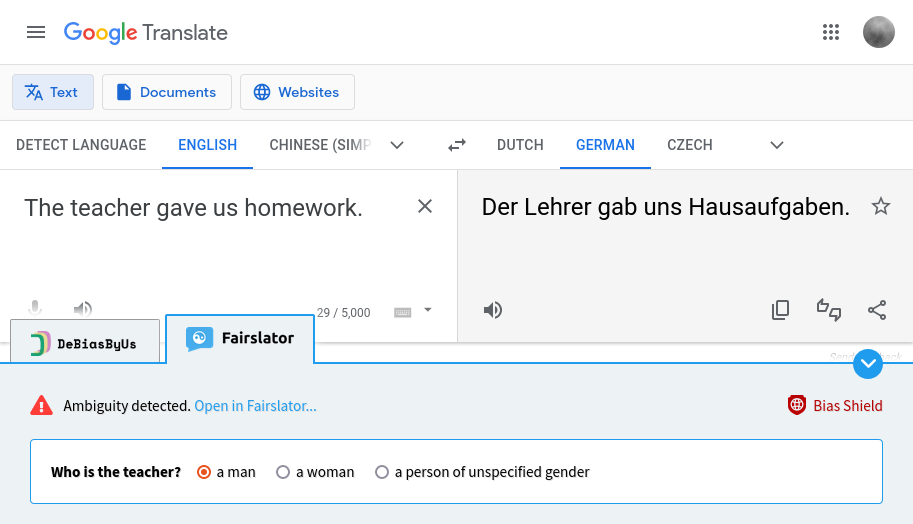 Fairslator has joined forces with the DeBiasByUs project (which is collecting and analyzing examples of gender-biased translations) and together we have developed a web browser extension called Bias Shield. Bias Shield adds bias-handling features to Google Translate and DeepL. Every time you visit one of these websites, you will see a small panel at the bottom of your screen where you can disambiguate and debias your translations the same way you do in Fairslator but without having to visit Fairslator's website. There is also a button to report the translation as gender-biased to DeBiasByUs, to suggest a bias-free alternative, and if the translation has been reported before, Bias Shield will tell you about it and will show you the bias-free alternatives that other people have suggested. You can install Bias Shield in your Chrome and in your Firefox.
~~~~~~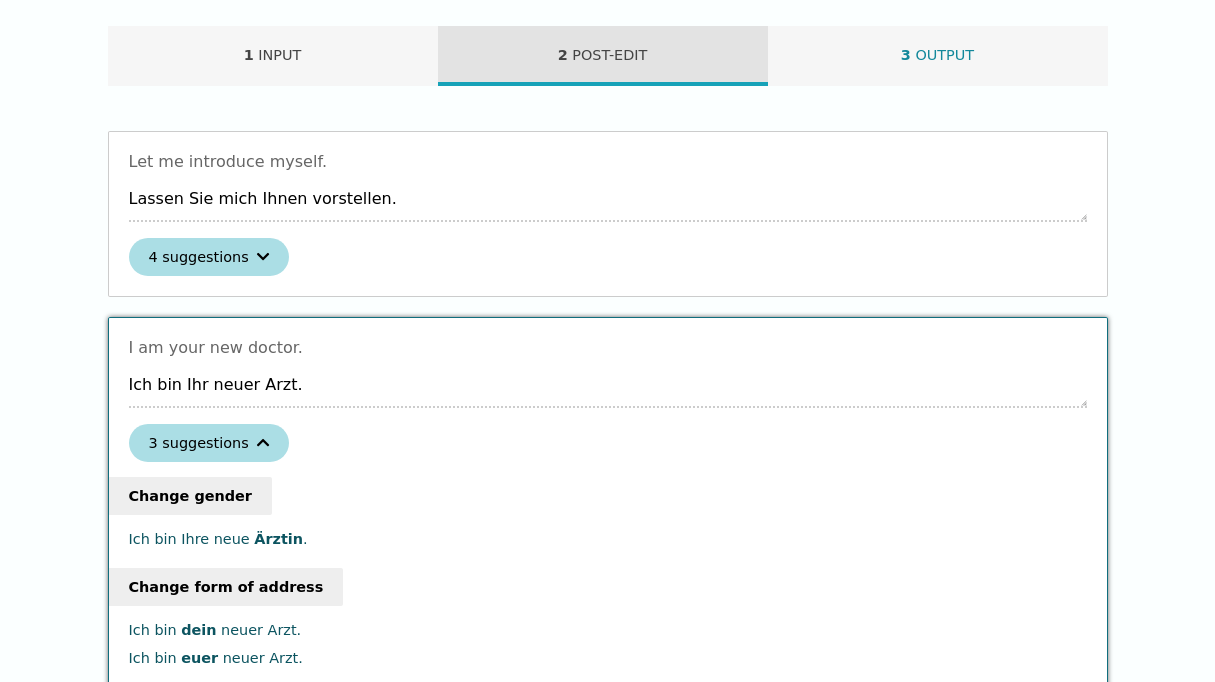 That's not the only new product launched recently. February saw the launch of CAPE·MT, a parallel project to Fairslator intended for professional translators. CAPE·MT (the abbreviation stands for "computer-aided post-editing of machine translation") contains the same functionality as Fairslator but organized a little differently to meet the needs of professional translators who are post-editing the output of machine translation. Machine translation post-editing (MTPE) is a relatively new job description in the translation industry and, sadly, it has a rather mixed reputation for being repetitive, boring and uncreative: you're making the same kinds of edits over and over again, such as changing genders around or changing between formal and informal forms of address. CAPE·MT makes this less painful by pregenerating these edits automatically and suggesting them to the human post-editor, who can then accept or reject them with one click. I've built the CAPE·MT web app as a prototype to demonstrate this new proposed workflow, and I am competing with it in this year's LocWorld Process Innovation Challenge. The preliminary round of this competition is on next week and it's online, so if this technology interests you, do come along to watch and support me!
~~~~~~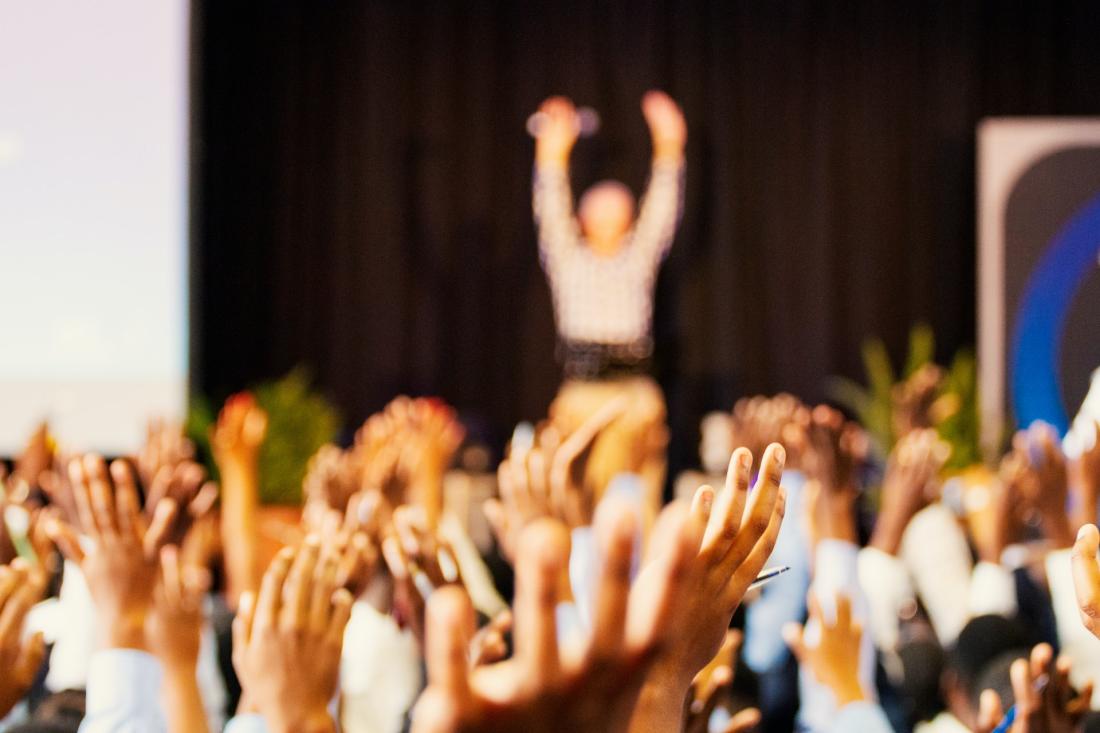 What else? Towards the end of last year I presented Fairslator at the Translating and the Computer conference in Luxembourg, and in February this year machinetranslation.com published a long interview with me where we discussed everything there was to discuss about (not only) gender bias in machine translation: Creating an Inclusive AI Future: The Importance of Non-Binary Representation. I did already mention that I'm competing in LocWorld's Process Innovation Challenge, and if I get qualified for the final round I'll get a chance to present CAPE·MT at LocWorld, a major conference and trade show for the translation and localization industry, which is taking place in Malmö, Sweden in June. As if that wasn't enough, the annual conference of the European Association for Machine Translation is taking place in Tampere, Finland this year (also in June) and, as part of this conference, the First International Workshop on Gender-Inclusive Translation Technologies is being held. I'm on the scientific committee for this workshop and I hope to present some of my own work there too. My friends from the DeBiasByUs project will also be there, so if you only have time to visit one event this year, visit this one!
~~~~~~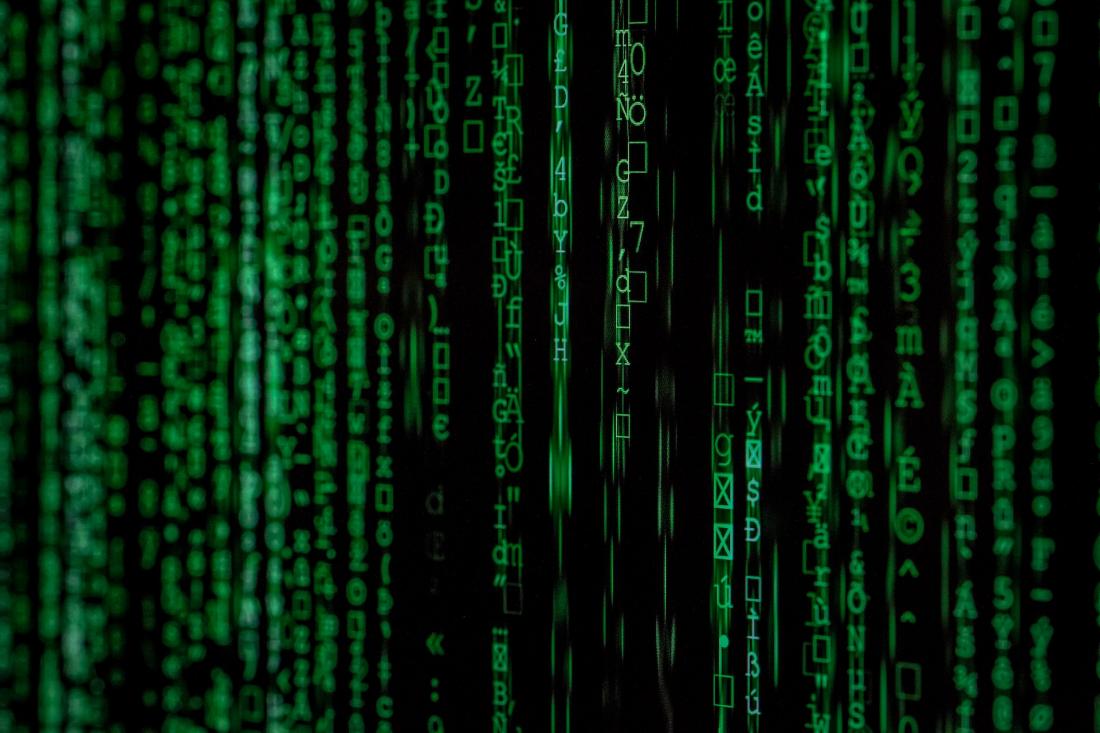 Finally, what's happening with Fairslator itself? I haven't had a chance to launch any new functionality or new language pairs since the last update. Instead, I have been secretly working behind the scenes on a complete rewrite of Fairslator's back-end. The current version of the code that powers Fairslator is the result of explorative programming which, frankly, contains a lot of hard-to-debug spaghetti code. I decided to clean up all of that, to remove some external dependencies which were making it difficult for me to reach the high levels of reliability and accuracy I aim for, and generally to put the project on a sustainably long-term footing. I hope to launch the new back-end this summer and to start offering it as a subscription-based API for anyone who wants to integrate Fairslator-like functionality (and CAPE·MT-like functionality) into their own software tools. So, watch this space for exciting new announcements soon!